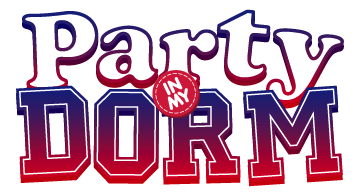 General Terms of Use
ACCEPTANCE OF TERMS OF USE
A Thinking Ape, Inc. (A Thinking Ape) owns and operates the online game Party In My Dorm.
By accessing and using Party In My Dorm, you agree to be bound by these Terms of Use. IF YOU DO NOT AGREE TO ALL OF THE TERMS AND CONDITIONS CONTAINED IN THESE TERMS OF USE, DO NOT USE Party In My Dorm IN ANY MANNER. A Thinking Ape reserves the right to limit or terminate your access to Party In My Dorm if you do not comply with these Terms of Use.
A Thinking Ape reserves the right, at its sole discretion, to change, modify, update, add, or remove portions of the Terms of Use at any time, with or without notice to you. Please check these Terms of Use periodically for changes. Your continued use of Party In My Dorm after the posting of any changes to the Terms of Use means that you have accepted those changes.
Party In My Dorm is available for individuals aged 17 years or older. Those under the age of 18 are required to seek consent from their parent or legal guardian before installing the game. In addition, please review this Agreement with your parent or guardian to ensure they understand it in it's entirety.
Users under the age of 18 who are caught using the application with the intentions of soliciting sexual or inappropriate chat will have their chat suspended or account disabled at our discretion. This also includes the solicitation of minors from those over the age of 18.
Any players found to be under the age of 17 will have their accounts immediately disabled.
By using A Thinking Ape Services, you represent, acknowledge and agree that you are at least 18 years of age. If you are under 18 years of age (a "Minor"), that you have received your parent's or legal guardians consent to use the Services and agree to these Terms. If you are a parent or legal guardian of a Minor, you hereby agree to bind the Minor to these Terms and fully indemnify and hold harmless A Thinking Ape services.
You must be at least 17 years of age or older to use Party In My Dorm. Our Services are not designed for children under the age of 17. If you are under the age of 17 you may not use A Thinking Ape services, you must uninstall the application and discontinue use of any of it's features. If we discover that a child under 17 has provided us with personal information, we will delete such information from our systems
RESTRICTIONS ON USE OF PARTY IN MY DORM
Content You Post to Party In My Dorm
You may post and share comments and content with other users through Party In My Dorm's communication mechanism. By using Party In My Dorm, you agree not to upload, post, transmit, cause the display or performance of, or otherwise make available any content that:
is harmful, threatening, abusive, harassing, torturous, vulgar, hateful, or racially, ethnically or otherwise offensive or discriminatory
is obscene, pornographic, excessively violent or harmful to minors or depicts minors engaged in sexually explicit conduct or in a sexually explicit manner
is illegal
is tortuous, defamatory, libelous or invasive of another's privacy or publicity rights
infringes any patent, trademark, trade secret, copyright or other proprietary or intellectual property rights of any party
you do not have a right to make available under law or contractual or fiduciary relationships
includes copyrighted materials for which you do not possess appropriate rights to so display, perform or otherwise make available
bears any false, disguised or misleading origin
contains software viruses or any other computer code, files or programs designed to destroy, interrupt or otherwise limit the functionality of any computer software, computer hardware or other equipment.
Failure to adhere to these rules may result in removal of items or account suspension. All messages, information, digital files or other materials, whether publicly posted, displayed or performed on, or privately transmitted, are the sole responsibility of the person who sends or publishes such items. Accordingly, you are responsible for all items that you upload, post, cause a display or performance of, email, transmit or otherwise make available via Party In My Dorm. A Thinking Ape reserves the right to, but has no obligation to, monitor or screen the content posted and/or displayed or performed in Party In My Dorm and to remove any content in its sole discretion. Nevertheless, YOU REMAIN SOLELY RESPONSIBLE FOR THE CONTENT OF THE MATERIALS YOU POST, CAUSE TO BE DISPLAYED OR PERFORMED IN ANY AREAS OF Party In My Dorm AND THAT YOU TRANSMIT IN ANY OF YOUR COMMUNICATIONS THAT USE Party In My Dorm AND THE SERVICES PROVIDED THEREBY.
Prohibited Activities
You may not use Party In My Dorm to do any of the following list of activities. Failure to adhere to these rules may result in removal of items or account suspension.
harass or advocate harassment of another person or entity
perform any activities that violate, intentionally or unintentionally, any applicable state, local, federal, or international laws or regulations promulgated by governmental agencies that have the force of law
provide resources to or otherwise support any organization(s) designated by the United States government as a foreign terrorist organization under section 219 of the Immigration and Nationality Act
impersonate any person or entity or misrepresent in any way your affiliation with a person or entity
transmit unsolicited mass mailings or spam
collect, store, or share any information about yourself or other users or members, other than in the normal course of using Party In My Dorm for their intended purpose of facilitating voluntary communication among users
transmit any virus, worm, defect, Trojan horse or similar destructive or harmful item
advertise any third-party services or content
You may not do any of the following to Party In My Dorm:
use Party In My Dorm in any manner that could damage, disable, overburden, disrupt or impair Party In My Dorm or any A Thinking Ape server, or the network(s) connected to any A Thinking Ape server, or interfere with any other party's use and enjoyment of Party In My Dorm
disobey any applicable policies or regulations of networks connected to Party In My Dorm
modify, adapt, translate or reverse engineer Party In My Dorm
use any robot, spider, site search/retrieval application, or other device to retrieve or index any portion of Party In My Dorm
use any robot, spider, site search/retrieval application, or other device to play Party In My Dorm
frame Party In My Dorm or reformat them in any way
create and/or use accounts through automated means or under false pretenses. This includes (but is not limited to) the creation of accounts with the intent of disrupting the gameplay experience of others, abusing and/or manipulating game elements, or engaging in activities that violate the Terms of Use.
create an excessive number of accounts beyond that which are realisticly playable
create accounts by providing false information, or using devices that you do not own
use accounts that do not belong to you
OWNERSHIP
NOTWITHSTANDING ANYTHING TO THE CONTRARY HEREIN, YOU ACKNOWLEDGE AND AGREE THAT YOU SHALL HAVE NO OWNERSHIP OR OTHER PROPERTY INTEREST IN THE ACCOUNT, AND YOU FURTHER ACKNOWLEDGE AND AGREE THAT ALL RIGHTS IN AND TO THE ACCOUNT ARE AND SHALL FOREVER BE OWNED BY AND INURE TO THE BENEFIT OF A THINKING APE. A Thinking Ape does not recognize the transfer of Accounts. You may not purchase, sell, gift or trade any Account, or offer to purchase, sell, gift, or trade any Account, and any such attempt shall be null and void and may result in the forfeiture of your Account.
NO RESPONSIBILITY FOR THIRD PARTY CONTENT
You understand that Party In My Dorm acts only as a forum and technical interface between users and that A Thinking Ape does not itself verify the qualifications of users, nor does it evaluate or control in any ongoing manner exchanges between users. Any opinions or statements expressed by a user are of those of the user alone, and are not to be attributed to A Thinking Ape. A Thinking Ape cannot and does not assume responsibility for the accuracy, completeness, safety, reliability, timeliness, innocuousness, legality or applicability of anything said, written, posted, displayed or otherwise made available by any user.

You understand that you may be exposed to content that you find offensive to you, and that you use Party In My Dorm at your own risk.
THIRD PARTY WEB SITES AND CONTENT
Party In My Dorm may contain links to third-party sites that are not under the control of A Thinking Ape, and A Thinking Ape is not responsible for, nor does it guarantee the accuracy or integrity of, the content(s) of any linked site or any link contained in a linked site, or any changes or updates to such sites. The inclusion of any link does not imply that A Thinking Ape endorses or accepts any responsibility for the content on such third-party site. Your correspondence or business dealings with, or participation in promotions of, any third party website found on or through Party In My Dorm, including payment and delivery of related goods or services, and any other terms, conditions, warranties or representations associated with such dealings, are solely between you and such third party. A Thinking Ape is not responsible or liable for any loss or damage of any kind incurred as the result of any such dealings or as the result of the presence of links to such third party websites on Party In My Dorm.

In addition, links to advertising that has not been approved by A Thinking Ape may be embedded in third party content displayed on Party In My Dorm. A Thinking Ape is not responsible for any content, cookies, or other technology used in connection with such advertising.
DISCLAIMER OF WARRANTY AND LIMITATION OF LIABILITY; ABILITY TO CHANGE OR TERMINATE OPERATIONS
EXCEPT AS EXPRESSLY PROVIDED OTHERWISE, ALL INFORMATION AND SERVICES OFFERED ON Party In My Dorm IS PROVIDED AS-IS WITHOUT WARRANTY OF ANY KIND AND A THINKING APE HEREBY DISCLAIMS ALL WARRANTIES EITHER EXPRESSED OR IMPLIED, INCLUDING BUT NOT LIMITED TO, IMPLIED WARRANTIES OF MERCHANTABILITY OR FITNESS FOR A PARTICULAR PURPOSE. IN ADDITION, EXCEPT AS EXPRESSLY PROVIDED OTHERWISE, A THINKING APE DISCLAIMS ANY WARRANTIES OF NON-INFRINGEMENT, TITLE, OR QUIET ENJOYMENT. In no event shall A Thinking Ape be liable for any special, indirect or consequential damages, or any damages whatsoever resulting from loss of use, data or profits, whether in an action of contract, negligence or other torturous action, arising out of or in connection with the use of Party In My Dorm or information available from Party In My Dorm.
A THINKING APE MAY SUSPEND, TERMINATE, MODIFY, OR DELETE ACCOUNTS AT ANY TIME FOR ANY REASON OR FOR NO REASON, WITH OR WITHOUT NOTICE TO YOU. Accounts terminated by A Thinking Ape for any type of abuse, including without limitation a violation of these Terms of Use, Privacy Policy, or Rules of Conduct and will not be reactivated for any reason. For purposes of explanation and not limitation, most account suspensions, terminations and/or deletions are the result of violations of these Terms of Use, Privacy Policy, or Rules of Conduct.
Except as expressly provided otherwise, you assume all risks concerning the suitability and accuracy of the information within Party In My Dorm. Party In My Dorm may contain technical inaccuracies or typographical errors. A Thinking Ape assumes no responsibility for and disclaims all liability for and disclaims all liability for any such inaccuracies, errors, or omissions on Party In My Dorm.
A Thinking Ape may terminate or make changes to all or any portion of Party In My Dorm, product offerings, and any other information and materials on Party In My Dorm and may delete any content that has been submitted to Party In My Dorm at any time and without notice or liability.
INDEMNITY
You agree to indemnify, defend, and hold A Thinking Ape and its affiliates, officers, agents, co-branders, partners, and employees harmless from any claim or demand made by any third party due to or arising out of your use of Party In My Dorm, your connection to Party In My Dorm, your violation of the Terms of Use or Privacy Policy, or your violation of any rights of other users of Party In My Dorm. Any such indemnification shall include the payment of reasonable attorney's fees incurred in the defense of such claim.
GENERAL INFORMATION
The Terms of Use and any applicable guidelines posted on Party In My Dorm constitute the entire agreement between you and A Thinking Ape, govern your use of Party In My Dorm, and supersede any prior agreements between you and A Thinking Ape relating to your use of the Party In My Dorm (including, but not limited to, any prior versions of the Terms of Use or Privacy Policy). If you sign up or register for additional A Thinking Ape services that use third-party content or third-party software, you may also be subject to additional terms and conditions that apply to such third-party content or third-party software. By accessing Party In My Dorm you agree that the statutes and laws of the United States and the State of California, without regard to any principles of conflicts of law, will apply to all matters relating to the use of Party In My Dorm, and you further agree that any litigation shall be subject to the exclusive jurisdiction of the state and federal courts in the City and County of San Francisco in the State of California, USA. The failure of A Thinking Ape to exercise or enforce any right or provision of the Terms of Use does not constitute a waiver of such right or provision. If a court of competent jurisdiction finds any provision of the Terms of Use to be invalid, the parties nevertheless agree that the court should endeavor to give effect to the parties' intentions as reflected in the provision, and that the other provisions of the Terms of Use remain in full force and effect. Regardless of any statute or law to the contrary, any claim or cause of action arising out of or related to use of Party In My Dorm, the Terms of Use or the Privacy Policy must be filed within one (1) year after the event giving rise to such claim or cause of action or be forever barred. All headings in the Terms of Use are for convenience only and have no legal or contractual effect.
---
Game Policies
---
Personal Information:
Players may share their own First Name, Gender, Age (17+), State / Region / Country through public in-game channels and forums.
Players may share their own Personal Photos on the forums.
Players may not share their own City / Address / Workplace, School, Phone Number, or Third Party Contact Information through public in-game channels as well as the forums.
Players may not share or expose the personal information of others
There is no restriction on information disclosed through private channels including PM and Club Chat.
Players should always observe best internet practices and be cautious when sharing any personal information online and do so at their own discretion.
Harassment
Party In My Dorm incorporates PvP mechanics such as attacking others and farming as a core component of gameplay. As such, these are permitted actions.
In extreme cases however, repeated negative interactions with someone that go beyond the scope of fair gameplay may be seen as harassment and are assessed on a case by case basis by ATA Support and Product Team.
Players should act in a respectful manner. Racist, discriminatory, or otherwise harassing remarks in public channels are not permitted.
Private channels are unmoderated and opt-in by players. Harassing messages received through these means should be handled by blocking the player through the available block feature.
Players should contact local law enforcement should they feel their personal safety is at risk.
A Thinking Ape and by proxy our moderating team, reserves the right to silence or ban players for any reason at any time if we feel they are detrimental to the overall quality of the experience and health of our community.
In-Game Transactions
Trades, gifts, or other in-game transactions are done so at a player's own discretion. A Thinking Ape is not able to intervene in these transactions.
Transactions of any type involving any non-game currency (including, but not limited to real-world currency, gift cards, credit transactions, and cryptocurrencies) are not permitted and is subject to action at our discretion.
Age Restrictions
Party In My Dorm is not intended, nor directed towards those under the age of 17.
Players who are 17 years of age or older may play Party In My Dorm
Players claiming to be under 17 years of age in public channels is not permitted, and will result in account access being disabled.
Message Content
Party In My Dorm provides both public and private messaging options for players
Content posted in private channels is not moderated in any form.
Content posted in public channels:

Must not contain discriminatory or harassing content
Must not contain explicit, obscene, or illegal content
Must not contain advertisements for third-party products
Must not impersonate an official announcement or member of the development team
Must not intentionally create a disturbance, flame, or troll
Automated Gameplay
Playing Party In My Dorm through the use of any automated means, be it digital, physical, or other is not permitted and accounts found to be doing so are subject to having action taken against them at A Thinking Ape's discretion which can include removal of game access for that account.